Dad took me back home where my mother gave me the biggest hug I had ever had.
I remember noticing that she was a little bit fat and was wearing a large overall. I don't know why I had not noticed it before.
After the short goodbye cuddle my sister Rene and me got into Dad's car and he drove us to Blaenavon, South Wales.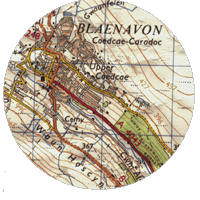 We were to stay with our Auntie Nell and her family; Uncle Charlie, Uncle Oz, cousin Jim and cousin Bob. Auntie Nell and Uncle Charlie also had a daughter Dolly, but she was working away, and I don't remember ever meeting her.