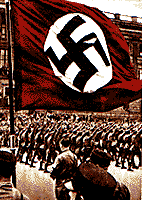 The six long war years ended and my family survived unharmed with our house standing and our hearts filled with thanksgiving.
A year after Germany's capitulation life was gradually returning to some kind of normal state. In my English class in high-school was a growing desire to find pen-pals in great Britain or the United States, to learn English better by corresponding.
Addresses were hard to come by, however, and I was never lucky to get one when the teacher had a few to give out.